Saturday, March 9, 2024 at 10:30 a.m.
Strong and vital local ministry depends upon dedicated and inspiring lay leaders committing their time, expertise, and talents. Join Christ Church Georgetown vestry member and NBC News homeland security correspondent, Julia Ainsley, as she moderates a keynote conversation with leaders from around the church and across the country. Together, these leaders will discuss the criticality of the laity's leadership for the future of our beloved Episcopal Church and strong local ministries.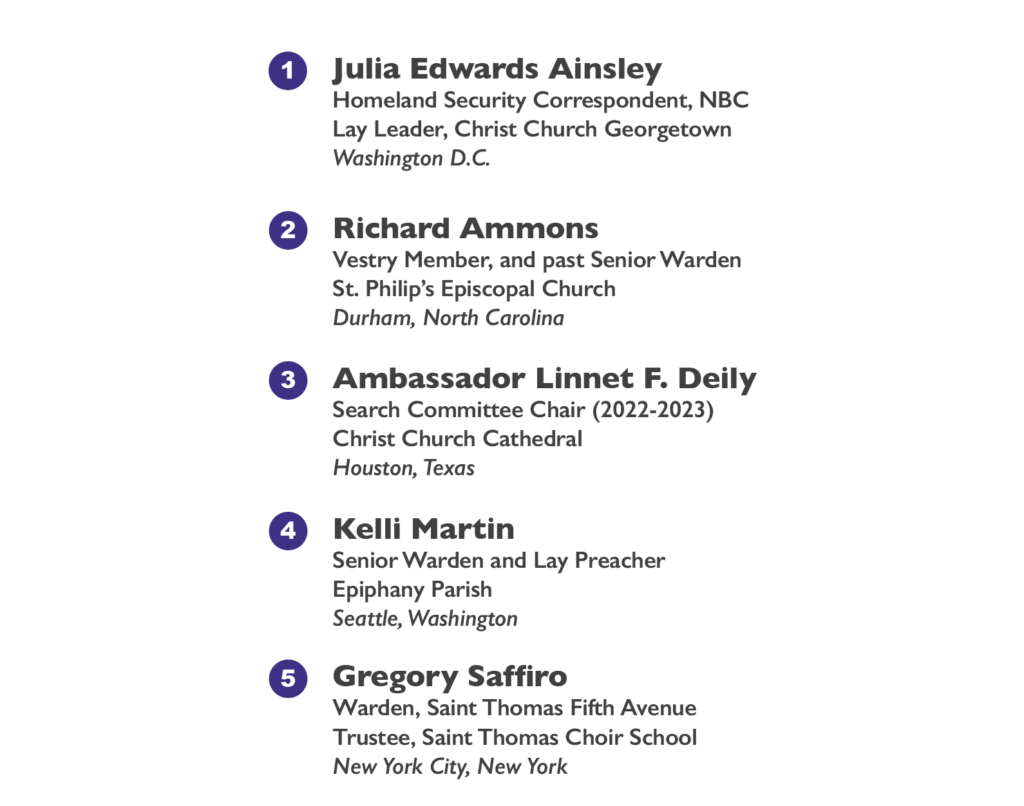 "The conference has been incredible. Seeing the (leadership) diversity in the Episcopal Church, the caliber of the speakers, and the quality of the workshops has broadened our perspective … especially being in Jacksonville from a small parish."
–Pam Pierce, Sr. Warden, St. Philip's Episcopal Church and 2023 conference attendee; Jacksonville, Florida
Conference registration opens October 16, 2023.
More information coming soon.