Inspiring Leaders.

Inspiring Ministries.
Inspiring Leaders. Inspiring Ministries.
Episcopal Parish Network (EPN) is the connecting point in the church for almost 250 Episcopal churches and cathedrals. And our network continues to grow. EPN is where innovative and agile lay and clergy leaders turn for strengthening their local ministries.
EPN welcomes your church to join the essential church network. Your membership helps ensure members and the broader church are connected to learn and to equip from and with each other. Member's annual  dues cover operating costs ensuring every church regardless of size or resources has access to valued learning and incomparable networking.
Meet Our Members
"What I would say about EPN is that the focus on developing, supporting, and cheering on leaders is essential to the future of the church." 
— The Rev. Michael Andrew Byrd, Vicar, Trinity Church Wall Street; New York City, New York.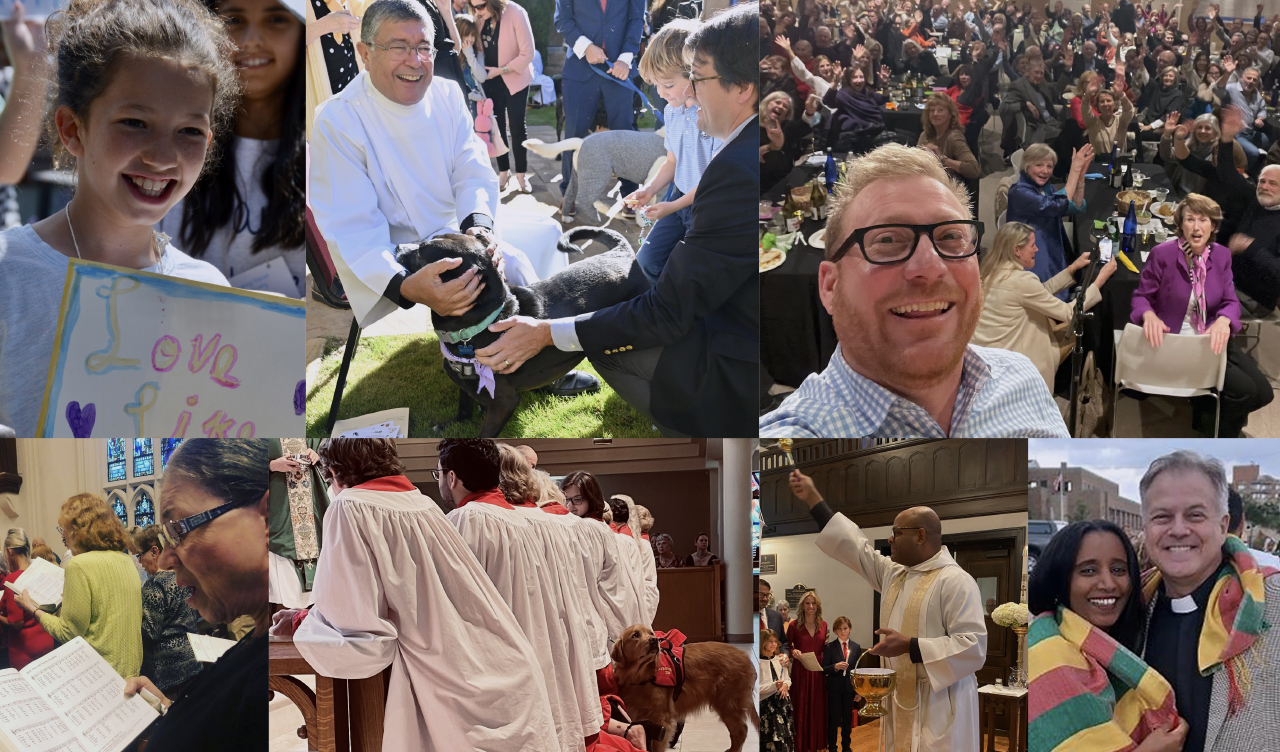 Inspiring Leaders. Inspiring Ministries.
EPN welcomes our members, lapsed members, and prospective members to claim free or discounted membership benefits with your church's annual dues.
Digital Workshops — provide relevant and timely access to information and best practices from experts on a vast variety of topics from parish administration and finance to racial equity and climate change, and more.
For a detailed outline of upcoming workshops and archived recordings:
Digital Archives
Discounted Registration Fee for the Annual Conference
Discounted Registration Fee for the Annual Conference — the most anticipated and largest annual conference in the Episcopal Church. Lay and clergy leaders join together to learn from and connect with each other and with emerging, tenured, and legacy leaders of the church.
Peer Gatherings — connect lay leaders, clergy, and staff to others throughout the Episcopal Church with similar interests and roles.
Enduring Connections — EPN is where members from all parts of the church and around the country learn, connect, and equip each other for the challenging and exciting work of local ministry.
"EPN is the network of people you can talk to and get best practices, share yours, and be inspired by each other. It's an incredible gift."

 
—Britton Gregory, CFP, Lay Leader, St. David's Episcopal Church;  Austin, Texas
On behalf of Episcopal Parish Network's almost 200 members, we invite you to be a part of our mission to strengthen leaders for a changing Church. We thank you for your interest in joining us in this important work.
To start the application process, please click the button below.
Membership Application
For more information about membership in the Episcopal Parish Network, please contact Joe Swimmer, Executive Director at 415.505.8449 or email jswimmer@episcopalparishes.org